"Since cold air is denser than warm air, it bends light towards the eyes of someone standing on the ground or on the coast, changing how a distant object appears.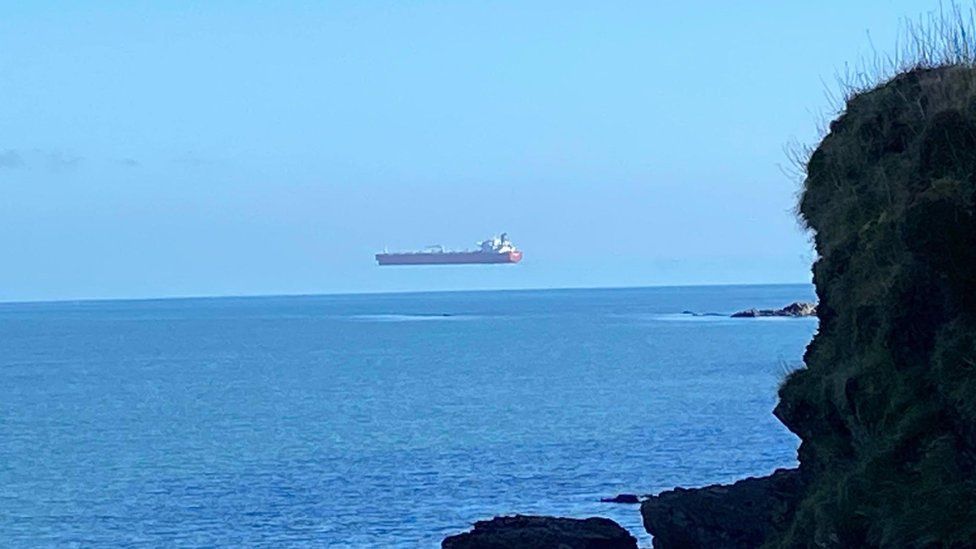 David Morris took the photographs from the hamlet of Gillan, near Falmouth. Souce: BBC
Superior mirages can produce a few different types of images - here a distant ship appears to float high above its actual position, but sometimes an object below the horizon can become visible."