Whether he does something or not, the limelight inevitably shines on Shakib Al Hasan. It was no different yesterday, when the ace all-rounder made headlines after a person went live on Facebook in the early minutes of Sunday and issued a death threat while brandishing a weapon.
His offence? Being pictured at a puja in Kolkata.
In response, the left-hander posted a video on Youtube, going as far as reading the part of his invitation card that mentioned the name of the man who inaugurated the puja after posts made the round on social media that Shakib had inaugurated it himself.
Shakib said that he had attended a programme adjacent to the venue of the puja and explained that he had to get past the mandap in order to get into his car. He explained that he had been invited to take a picture, which was now being taken out of context.
"The place where we had our gathering was definitely not the Puja mandap, it was an adjacent stage. I was there for 30-40 minutes and we did not speak about religion at the time. When we had concluded, I had to get in the car but some of the roads were closed. So, I had to take the road through the mandap and I did that. Then the person who invited me requested me, so I lit a candle. Because I have played for Kolkata [Knight Riders in the IPL] for a long time, their journalists were very excited. So, because of everyone's request, I stood there and took a picture," Shakib said.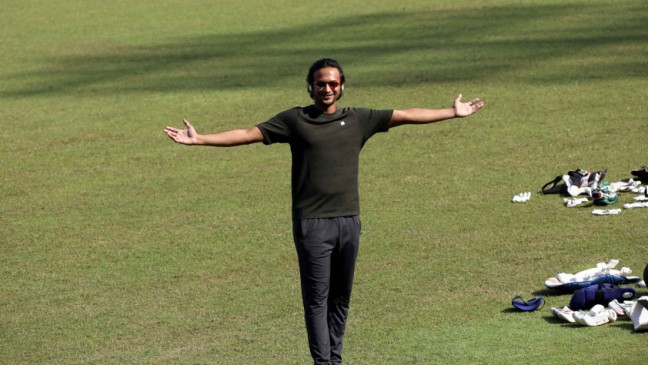 Photo: BCB
Shakib's explanation was well-intentioned, but the overall message left much to be desired. Pujas are big events and even in Bangladesh people of all religions are part of the festivities. Instead of using the platform to outline the importance of religious harmony, Shakib apologised for being present.
"I would like to first say that I am a proud Muslim. Everyone makes mistakes. If I have made a mistake or caused someone pain, then I would like to apologise. I was at our programme and I want to say again that we did not talk about religion. Those two minutes at the mandap are now being shown. As a practising Muslim, I would never take part in the puja.