Amar Bangladesh Party, AB Party, held a 'red-card' demonstration on Thursday afternoon around Bijoy Nagar, Kakrail and Paltan area of the capital. The protest rally was organized against the Election Commission's arbitrary declaration of schedule on Wednesday night which plans to hold the twelfth parliamentary election on 07 January 2024. Prof. Dr. Abdul Wahab Minar, a Joint Convener of AB Party, Mojibur Rahman Monju, Member Secretary, and Asaduzzaman Fuad, a Barrister-at-law and joint Member Secretary of the party were, amongst others, present at the meeting.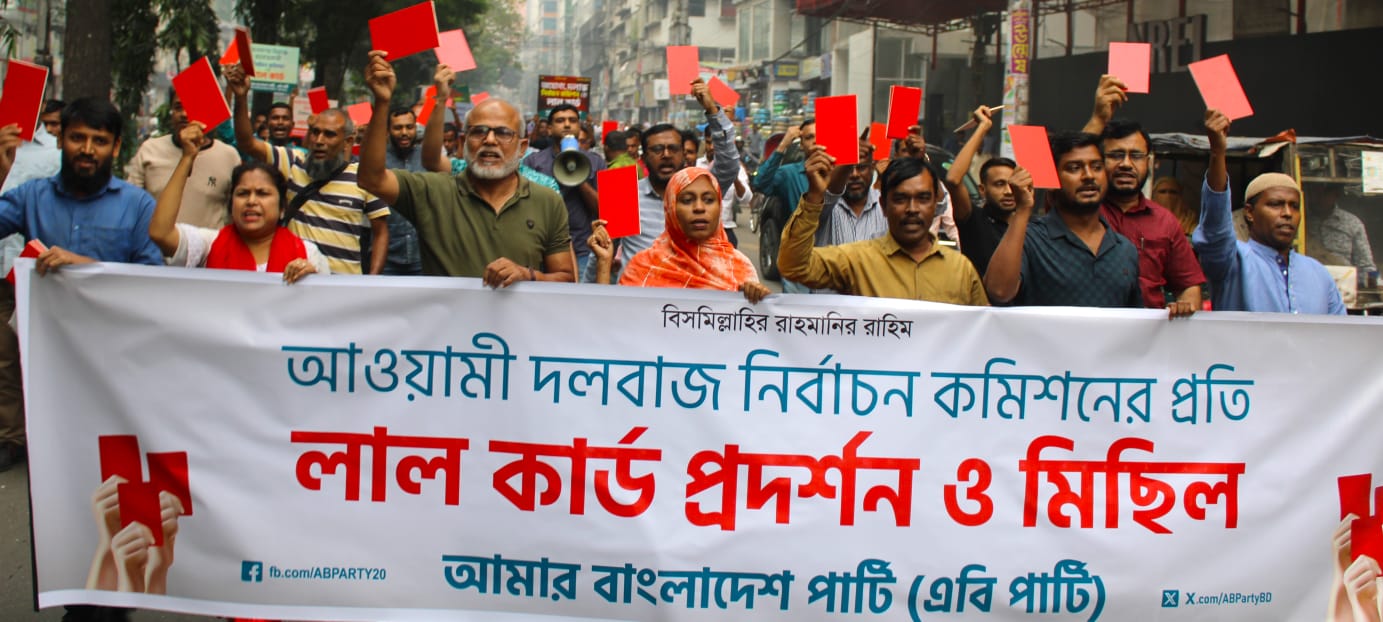 Prof. Dr. Abdul Wahab Minar said that the current EC stood against the people and nation by arbitrarily declaring election schedule without having a political settlement. Like the previous electoral regime, the current EC is planning to hold another farcical election modelling 2014 or 2018.
Mojibur Rahman Monju said that the country is going through severe crisis. Persistent crackdown on the pro-democracy protesters created a climate of fear and intimidation. EC failed to realize the national and international mood pertaining the upcoming election. People would not allow any North Korean type election this time round, he warned.