Amar Bangladesh Party, AB Party, held a protest rally on Sunday afternoon around Kakrail, Bijoy Nogor, Shegun Bagicha area of the capital denouncing the recently declared election schedule.
Prof. Dr. Abdul Wahab Minar, a joint Convenor of AB Party, said that this unelected government is pushing the country towards a civil war. The puppet election commission has been used as a tool to realise the regime's goal to hold a pre-planned staged election. While ruling party is celebrating sale of their party nomination, BNP office has been forcibly kept shut by the law enforcement agency.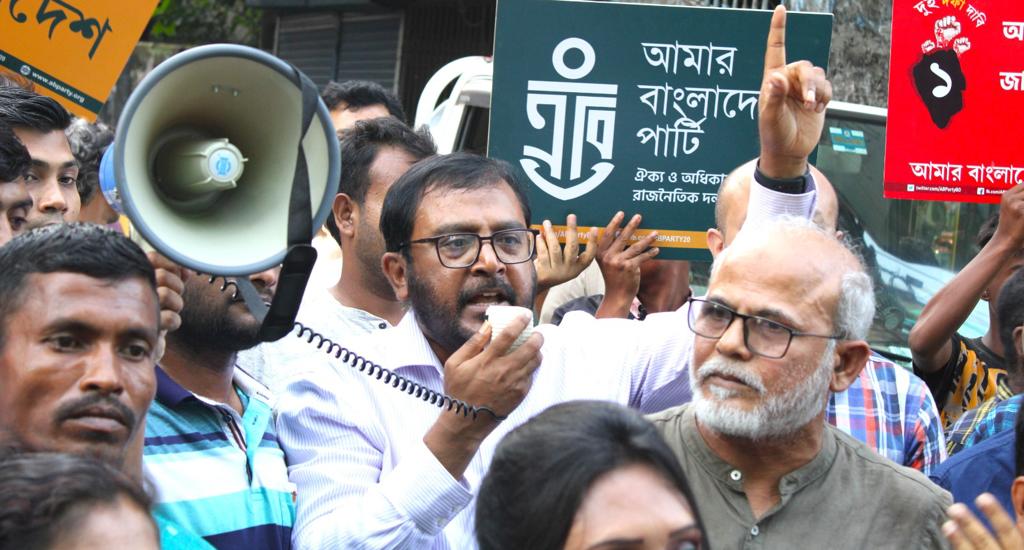 Mojibur Rahman Monju, Member Secretary of the Party, said that celebration of one sided election would not last long. Creating an environment of fear and intimidation in the name of 'peace rally' by the ruling party must be stopped. We call upon the nation to get united against the ongoing thuggery and ruling party militias.
Asaduzzaman Fuaad, a barrister-at-law and Joint Member Secretary, said that the nation did not accept farcical elections of 2014 and 2018; any Combodia-type election would not be accepted this time either. Still there is time to give dialogue a chance.